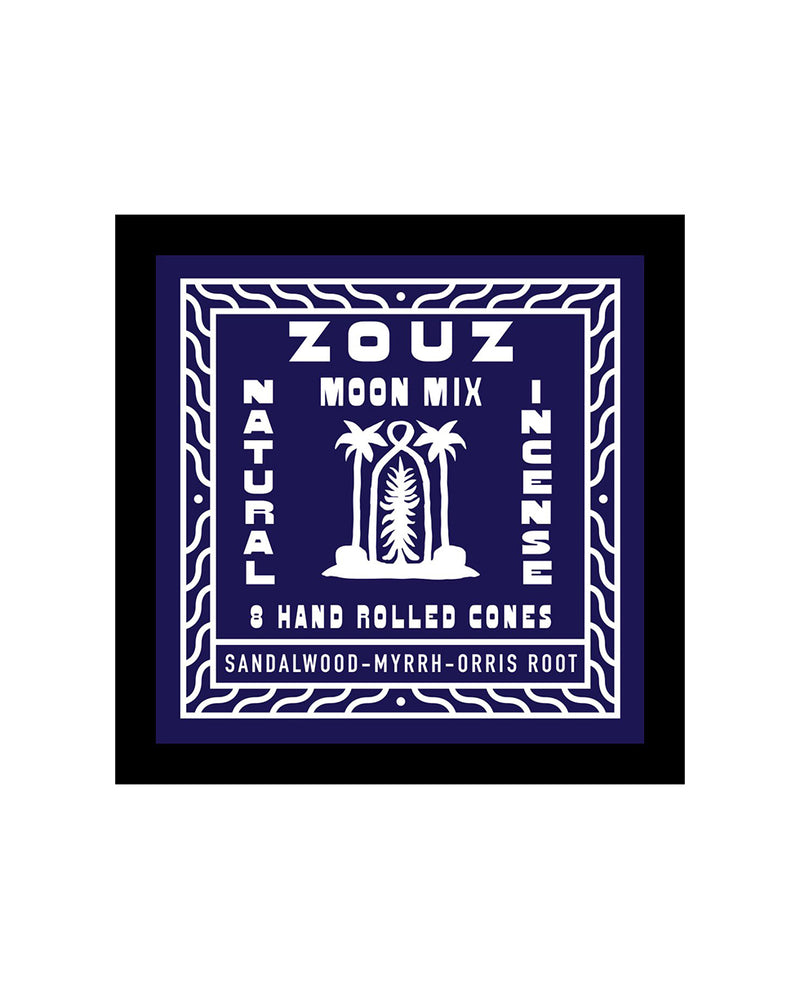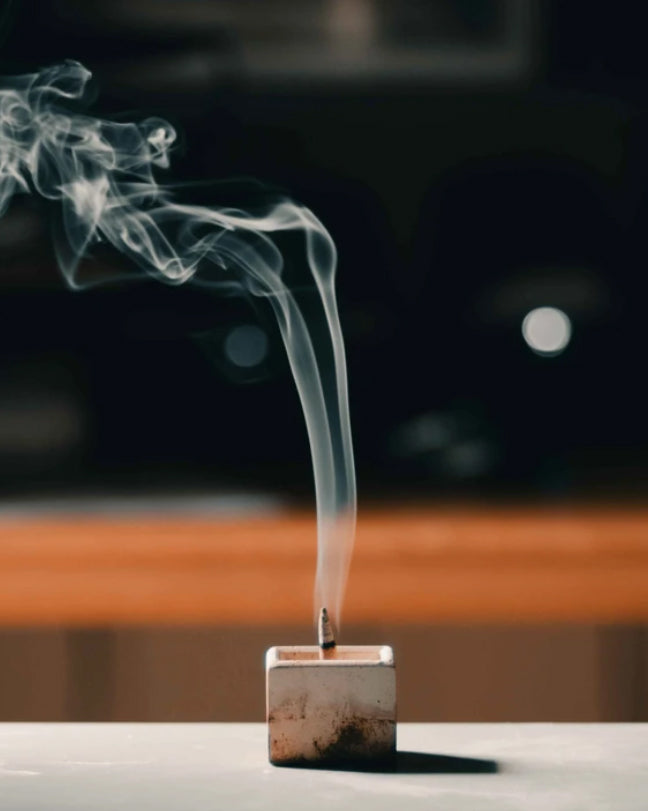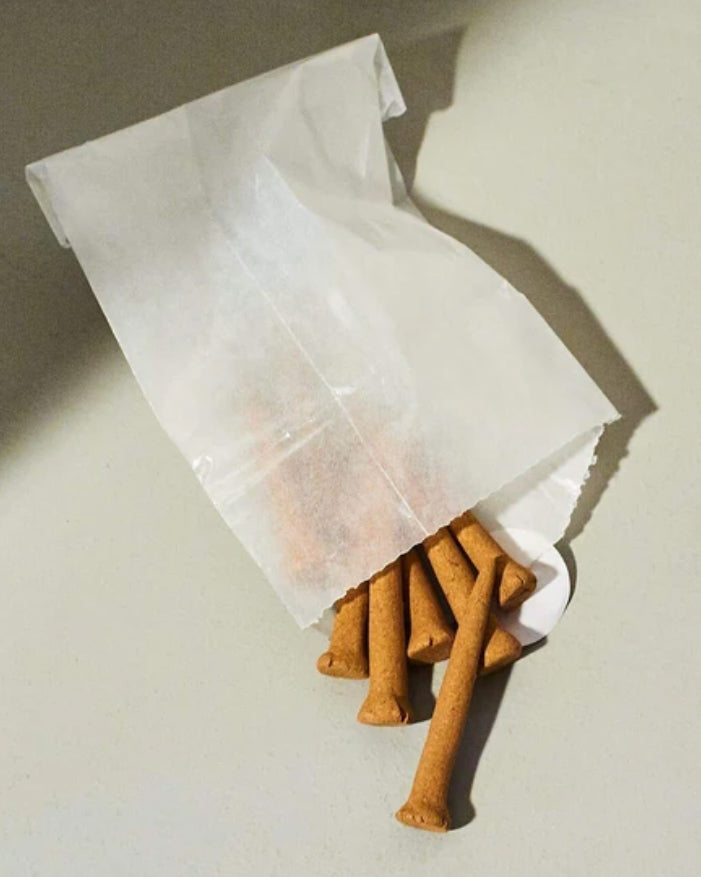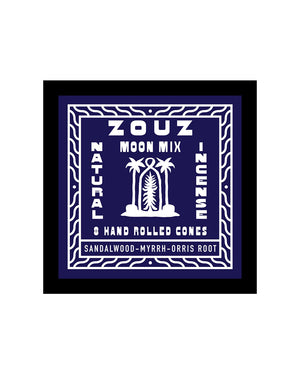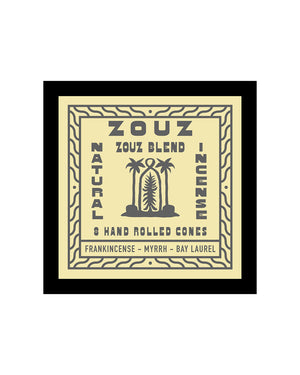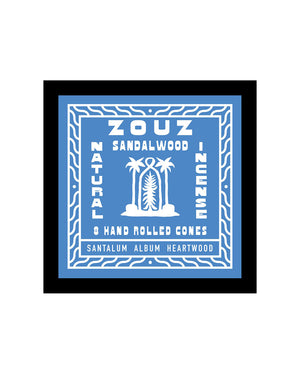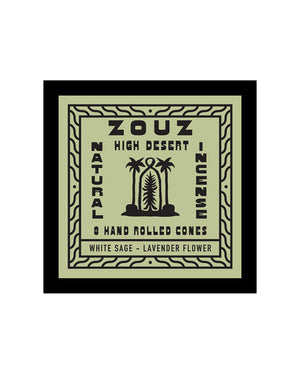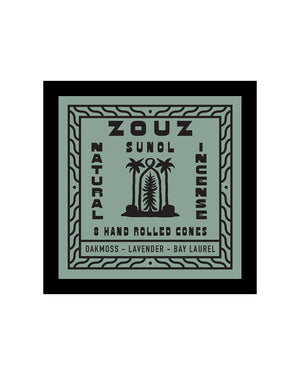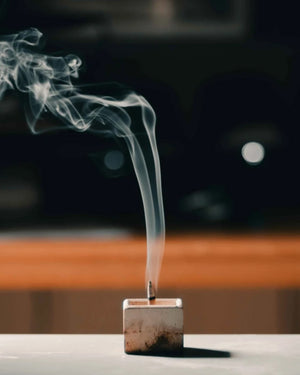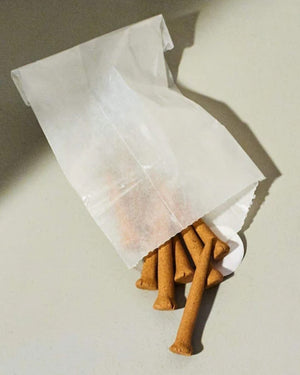 Zouz Incense
Natural Incense Box
$16.00
Zouz Incense Cones are all-natural hand rolled cones that are non-toxic, made with no charcoals or burning accelerants. The cones are handmade in small batches in the USA and use the highest-grade, ethically sourced materials. See below for scent descriptions. 
3x3 box contains 8 hand rolled cones

Handmade in the USA
SANDALWOOD
Description: Woody, earthy, grounding, calming
Ingredients: Santalum album heartwood, Makko powder
MOON MIX
Description: Watery, soft, flowery, feminine, intuitive, dreamy, meditative–Great for maintaining creative energy
Ingredients: Orris Root, Myrrh and Sandalwood 
ZOUZ BLEND
Description: The perfect blend for morning creativity
Ingredients: Frankincense, Myrrh, Benzoin and Bay Laurel
HIGH DESERT
Description: Great for intellectual activity, cleaning, relaxing and preparing a space for creative practice.
Ingredients: Earthy, floral blend of White Sage and Lavender
SUNOL
Description: Evokes campfire smells, dewy rolling hills, and peaceful feelings
Ingredients: Oakmoss, Lavender, and Bay Laurel