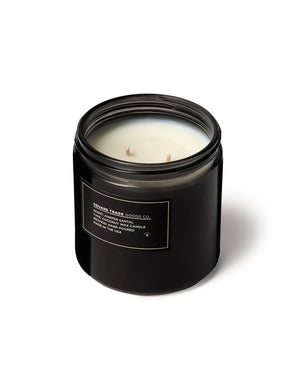 Square Trade Goods
16 oz Candle
$40.00
These 16oz Candles from our friends at Square Trade Goods are hand poured in Richmond, VA using all USA made ingredients. The candles are made of all-natural coconut wax, and have a 60-70 hour burn time. 
Big Sur: A mixture of Cedar, Sandalwood, Musk, Smoke and Sea Salt Air this candle evokes memories of driving down Highway 1 with the windows down. Breathing in the fresh ocean air mixed with the giant redwoods and campfires from the Big Sur Cabins. 
Juniper Santal: Juniper Berry, Pinon, and Sandalwood. Crisp and refreshing.
Desert Sage: Dry, earthy desert sage bush with green, damp oakmoss.