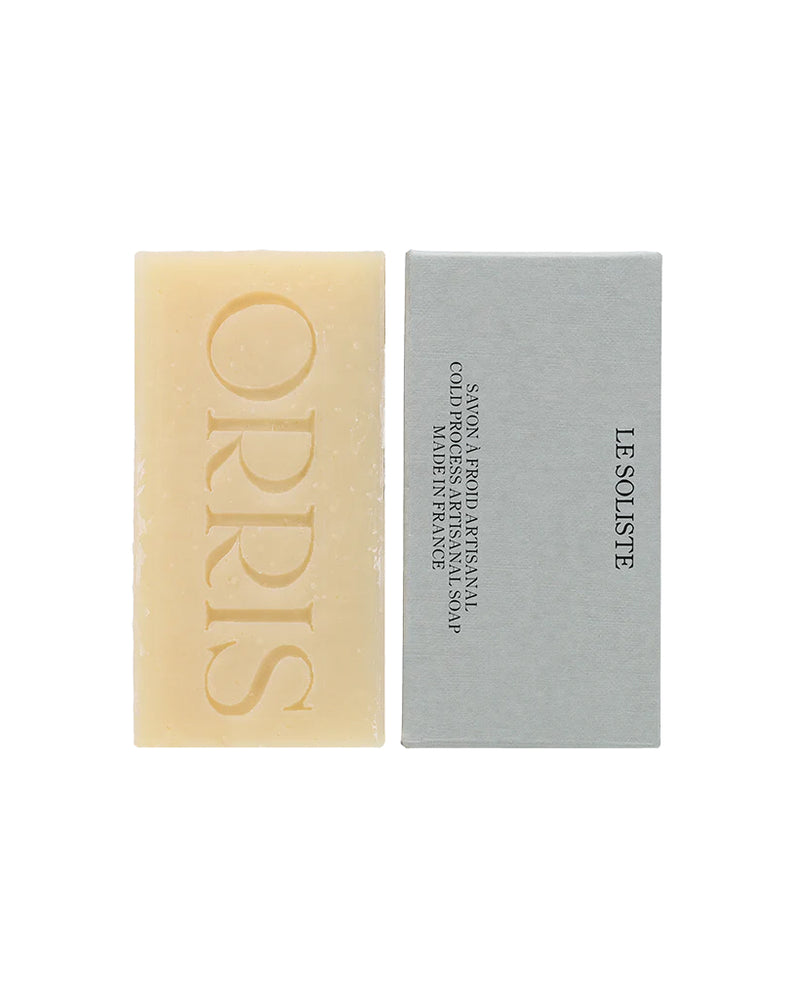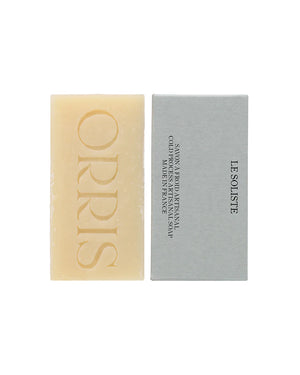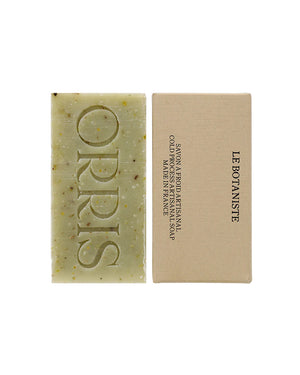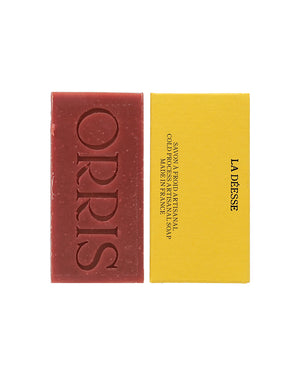 Orris
Cold Process Artisanal Soap
$28.00
The Cold Process Artisanal Soap from Orris are botanical soaps crafted with a base of Shea Butter, Olive Oil, Cocoa Butter, Coconut Oil and Castor Oils–all of which work in harmony to nourish and cleanse without stripping the skin. The fragrant bases and accords are derived solely from natural essences, distilled from plant matter–nature's own perfumery.  Orris soaps are made in the South of France using ancestral cold process methods and are cured for over 6 weeks to obtain the optimal gentle creamy lather. 
LA DÉESSEE
Best for: dehydrated and congested skin 
Description: Ideal face and body gentle cleanser for a skin reset and detox. Ayurvedic Manjistha (Indian Madder) brings skin-softening and detoxifying properties, while Raw Honey works as a humectant to nourish dehydrated skin.
Scent: Egyptian Geranium, herbal Camphor
LE BOTANISTE
Best for: normal or combination skin
Description: Combining Calendula and Comfrey, this bar hydrates and soothes irritated and acne-prone skin with their anti-inflammatory and anti-bacterial properties.  In addition, St. John's Wort contains phytochemicals to soothe minor skin irritations and accelerate healing.
Scent: Moroccan mint tea, Patchouli 
LE NOMADE
Best for: dull, dry skin
Description: Turmeric, with its antioxidant and anti-inflammatory compounds, works to combat dry, dull and eczema / psoriasis prone skin while Sheep's Milk provides gentle hydration.
Scent: Cedarwood, Cypress
LE SOLISTE
Best for: sensitive, dull skin
Description: A minimalist and fragrance-free essential to compliment every skin care regiment.  LE SOLISTE gently removes impurities, resulting in radiant, glowing skin. Postbiotic Fermented Rice Water dates back to a long tradition of use in Japanese cleansing and toning rituals. During the fermentation process, rice proteins are broken down into skin-loving amino acids as well as conditioning Vitamins B and E.
Scent:
Fragrance free