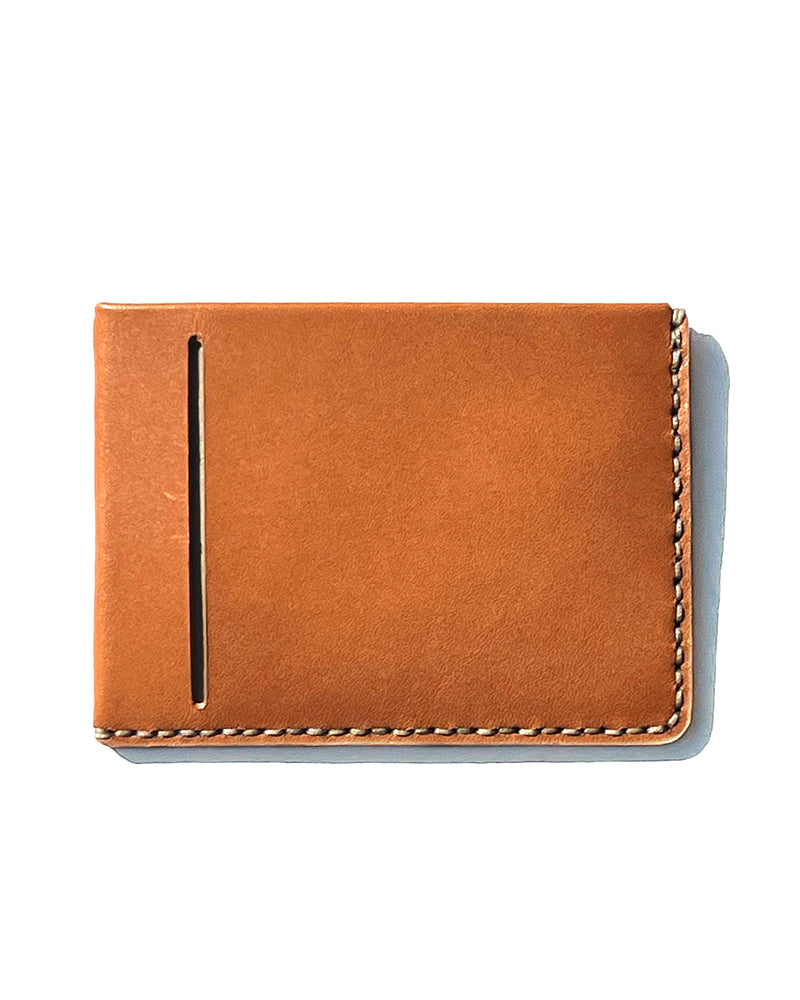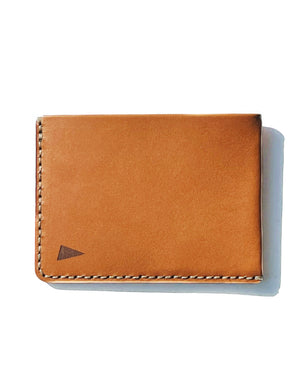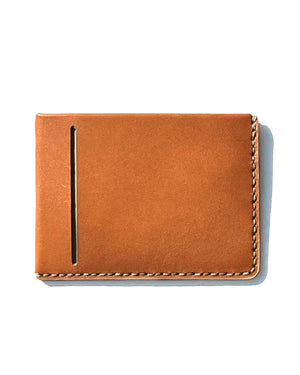 MAKR
Makr + Pilgrim H-Weld Two Wallet
$150.00
The H-Weld Wallet is a two-pocket cardholder, made by welding and folding very thin leather. The lamination process strengthens and fully lines the main compartment. The secondary slot pocket is weld reinforced, then lined with a special overlay. The H-Weld Wallet is compact and thin, and fits multiple cards in each pocket and single folded cash in the main compartment.
We partnered with our long-time friends at MAKR to make this limited-edition Pilgrim wallet, made from a luxe Umber leather, featuring a small embossed pennant. 
MAKR Studios work across a wide range of scales and disciplines, taking an industrial approach to craft. MAKR's products are continually refined over time— rather than in response to a market calendar or set schedule — and introduced as they reach a level of quality and utility.
Handsewn

Made in the USA

4" x 2.95" x .2"