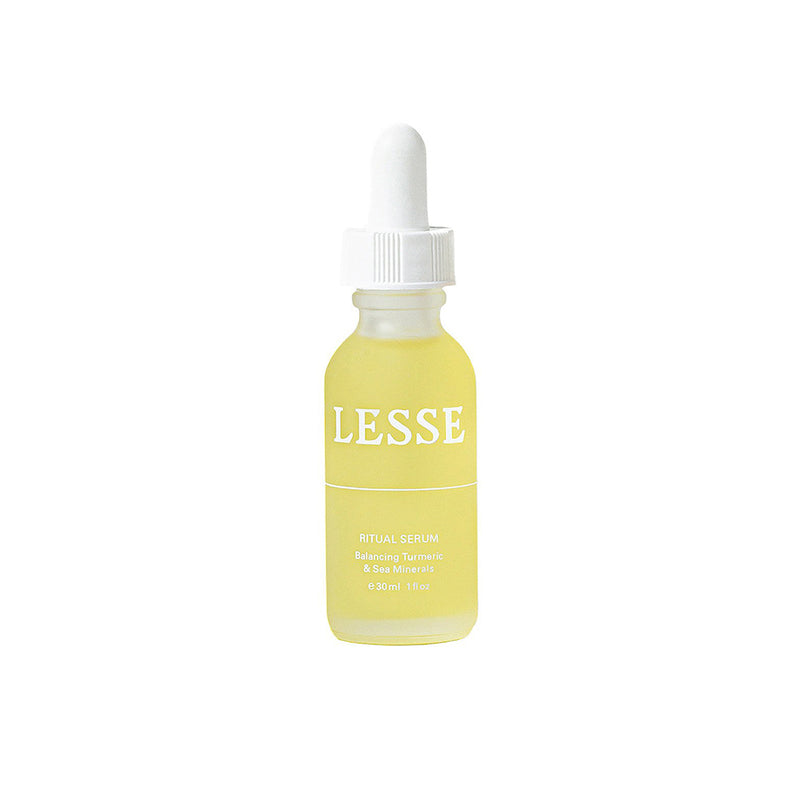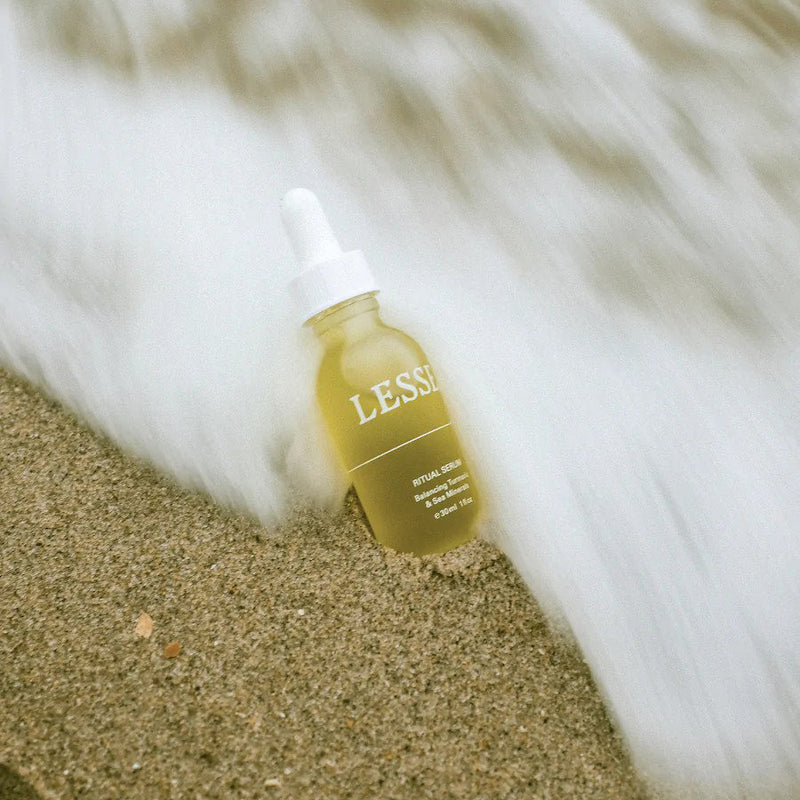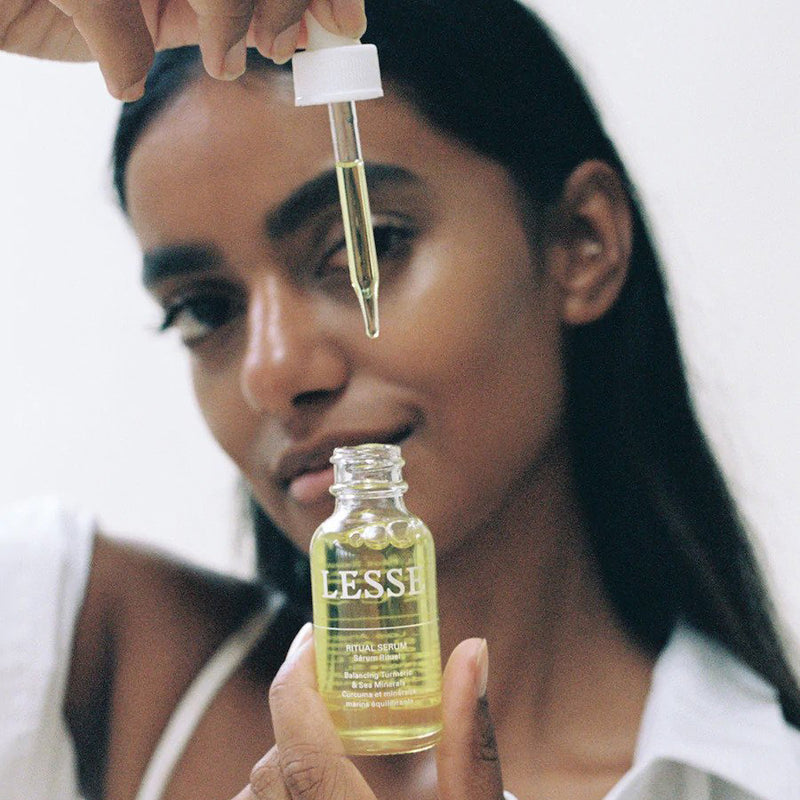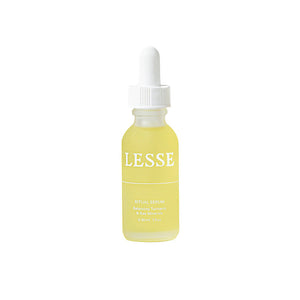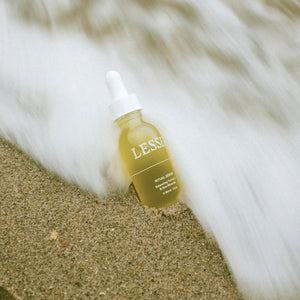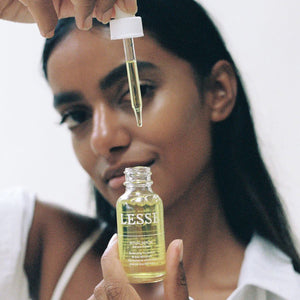 LESSE
Ritual Serum
$90.00
The Ritual Serum from LESSE is 100% organic, lightweight formula packed with  transformative vitamins and antioxidants to alleviate inflammation, fight acne, reduce fine lines, brighten skin, and strengthen the skin barrier. It's best for all skin types–including sensitive, oily and acne-prone.
LESSE's beauty philosophy is that less is more—with limited ingredients that are highly effective, organic products that prioritize skin's health and the planet. LESSE is committed to sustainability, by using planet-conscious packaging and a considered cultivation of organic ingredients (some of which they grow themselves).
Key Benefits:
Repairs the skin barrier

Soothes inflammation

Decongests and clears

Boosts collagen production

Fades dark spots
Active Botanicals:
Include algae, turmeric, calendula, hibiscus, acerola and more.